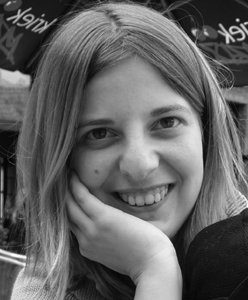 Veerle Provoost is a professor of empirical research methods for ethics and bioethics and a postdoctoral researcher of the Bioethics Institute Ghent. She has a Masters in Philosophy (Ghent University, 1997), a Masters in Gerontology (Free University of Brussels, 2000), and a PhD in Social Health Sciences (Free University of Brussels, 2005). She lectures courses in statistics, empirical ethics (research master course), qualitative, quantitative and experiment research design and analysis for ethics and bioethics, and in Socratic conversation and questioning techniques.
She was also a lecturer for two PhD-courses on advanced methods for qualitative research in bioethics at the Institut für Bio- und Medizinethik (institute for Biomedical Ethics) at the University of Basel (2017) and is currently a Guest Professor on "Moral sciences and humanist studies" at the Faculty of Arts and Philosophy of the Free University of Brussels.
Over the last years, she coordinated the Task Force on Ethics and Law and the Special Interest Group Ethics & Law of the European Society of Human Reproduction and Embryology (ESHRE). She is a founding member of the Bioethics Institute Ghent and a member of the board of De Maakbare Mens.
Her research interests centre on empirical bioethics in the field of reproductive medicine and include mainly lay people's moral decision-making, especially patients' reproductive decision-making (with a focus on decisions about the disposition of surplus cryopreserved embryos, gamete donation, and decisions of deaf people about genetic testing in light of their reproductive planning). From 2011-2017, she coordinated an interdisciplinary team of seven researchers who worked on a study about genetic and social parenthood in the context of donor conception. You can see Veerle talk about a part of this study in her TED-talk of 2016: https://www.ted.com/talks/veerle_provoost_do_kids_think_of_sperm_donors_as_family
A link to her bibliography.
Email: Veerle.Provoost@UGent.be