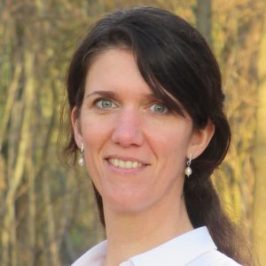 Heidi Mertes is an associate professor in Medical Ethics at Ghent University and one of the founding members of both the METAMEDICA consortium and of the Bioethics Institute Ghent.
Her academic research focusses on the ethical implications of innovations in healthcare, with a particular focus on reproductive medicine, genetics, embryonic stem cell research and more specifically ethical challenges at the intersection of these different domains. She has, for example, published articles on the ethical issues related to so-called social egg freezing, embryo research, stem cell derived gametes, genetic parenthood, genome editing, genetic screening of embryos, etc. She is currently the principle investigator of the ERC-funded project DIME, focusing on the impact of disruptive innovation in healthcare on medical ethics and on shifting responsibilities in healthcare.
She is also a member of the Belgian Federal Commission for Medical and Scientific Research on Embryos in vitro and the current coordinator of the European Society for Human Reproduction and Embryology's special interest group Ethics and Law. Her societal outreach is most tangible in her role as the president of De Maakbare Mens vzw, a non-profit socio-cultural organization that stimulates critical reflection about the individual and societal impact of new medical technologies.
Heidi teaches courses at Ghent University in bioethics, medical ethics, moral philosophy and global health ethics.
Looking for more information? Visit Heidi's research profile and publications.
Email: Heidi.Mertes@UGent.be