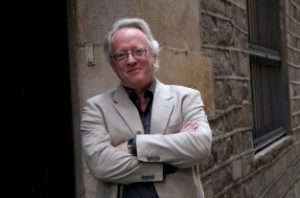 Guido Pennings obtained his Ph. D in Moral Sciences at the Free University Brussels (Belgium) with a thesis on the ethical aspects of medically assisted reproduction with donor gametes (including donor anonymity,  donor rights, donor payment, double track system, directed donation, access to ART and distributive justice).
He is professor of ethics and bioethics at Ghent University (Belgium) and director of the Bioethics Institute Ghent (BIG).
He was also Affiliate Lecturer in the Faculty of Politics, Psychology, Sociology and International Studies at Cambridge University and is Guest Professor on "Ethics in Reproductive Medicine" at the Faculty of Medicine   and Pharmaceutical Sciences of the Free University of Brussels.
He is a member of the Ad Hoc Ethics Committee of the Centre for Reproductive Medicine of the Academic Hospital of the Free University Brussels, the Task Force on Ethics and Law of the European Society of Human Reproduction and Embryology (ESHRE), the National Advisory Committee for Bioethics and the Federal Commission on Medical and Scientific Research on Embryos in vitro.
A link to his bibliography.
Email: Guido.Pennings@UGent.be