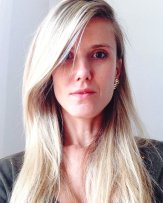 Farah Focquaert has a Master's degree in 'Moral Sciences' (2001), 'Logic, History and Philosophy of Science (2002)' and 'Conflict and Development' (2003) (Ghent University). In 2007, she obtained a PhD in Philosophy on the philosophy, psychology and neuroscience of mindreading (Ghent University).
She is a part-time Professor of Philosophical Anthropology at the Department of Philosophy and Moral Sciences at Ghent University. She was a Visiting Research Fellow at the Center for Cognitive Neuroscience, Dartmouth College (2005-06) and participated in their Summer Institute for Cognitive Neuroscience (2005). She was a Visiting Scholar at the Jerry Lee Center for Criminology and the Center for Neuroscience and Society, University of Pennsylvania (2009, 2011), and a Visiting Scholar at the The Department of Bioethics, National Institutes of Health (2016).
She is the co-director of the international Justice Without Retribution Network, and the founder and vice-chair of the ethics committee at the forensic psychiatric centers Ghent/Antwerp in Belgium.
Her research interests lie in the philosophy of free will, responsibility and punishment, the philosophy and ethics of (forensic) psychiatry, and in the field of neuroethics. She is the first editor, in collaboration with E. Shaw and B.N. Waller, of the Routledge Handbook of the Philosophy and Science of Punishment (2021).
A link to her bibliography.
Visit Farah Focquaert's personal website
Email: Farah.Focquaert@UGent.be